Courtesy Van
Rent/Buy with us and use our ride for FREE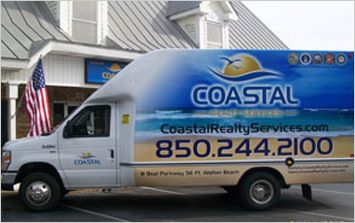 Take the stress out of moving! Coastal Realty Services, REALTORS® offers a 14 foot Ford Aerocell moving van as a courtesy to all of our buyers, sellers, tenants and local non profit organizations for local transfers.
Designed to make your move as smooth as possible, the van comes equipped with a ramp, furniture pads and a handcart. Everything to get on with your moving and your life!
The van is scheduled on a first-come, first-served basis, so plan as far in advance as possible by contacting the office.
Drivers must:
Be over 25 years of age.
Have a valid driver's license.
Hold a current automobile insurance policy.