Our History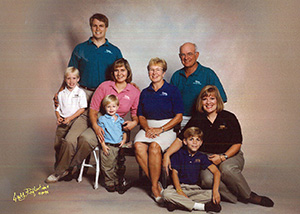 In 1973, Bob and Edna Hudgens opened Coastal Realty Services. Bob was a pilot and an engineer in the Air Force, stationed at Eglin Air Force Base in 1968. After investing in her first career as a military wife and mother, Edna earned her Real Estate license in the early 1970s. She became a dynamite salesperson and broker, well-respected in the Real Estate community. Bob joined Edna in Real Estate after retiring from the Air Force with 20 years of military service, later establishing a family-owned company. Their love for the area and their personal understanding of the needs of military families gave them a unique and important foundation for Coastal Realty Services, which has grown to be one of the largest long-term property management and Real Estate companies in town, serving Fort Walton Beach, Navarre, Destin, Mary Esther, Shalimar, Niceville, and Valparaiso, Florida.
Although Bob and Edna have long since retired, two of their four children, Robert (Bob) S. Hudgens and Denise Hudgens Bavarian have taken up their parents' mission and legacy. Bob and Denise started learning the ropes from their mom and dad as youth, working in the office, cleaning, and mowing yards. In addition to the impressive Real Estate credentials each has earned, Bob and Denise have maintained the family-like atmosphere and personalized attention to customers established by their parents over 40 years ago and have expanded the company to include additional services. They are involved in the Real Estate industry at the national, state, and local levels, not only keeping Coastal Realty Services on the cutting edge of the industry, but also providing leadership and positive input to their field. As a company and as individuals Bob and Denise are committed to and heavily involved in the local community, along with the members of the Coastal Realty Services team. Because of that investment, they continue to be uniquely qualified to help you find a home or manage your property in Okaloosa County and the surrounding areas.
About Us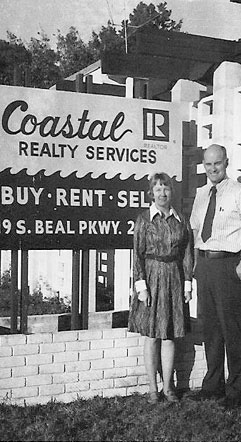 Our team at Coastal Realty Services can manage your rental property and help you find a home to rent or buy. We have a team of highly qualified associates and staff members committed to our mission of providing our clients with the best customer service in the area and maintaining the highest professional reputation in the Real Estate industry. Our team is equipped with the latest technology and training in order to provide the best service available, and we look forward to the opportunity to serve you.
Coastal Realty Services is unique in that it offers relocation services to all renters, home buyers moving into and out of the area, including international moves. We understand the stress of moving, especially for members of our military when there is short notice or one spouse has been deployed and unavailable to help with the details. Let Coastal Realty Services take that burden off of your shoulders and help you with the arrangements. Coastal Realty Services is a partner with the Employee Relocation Council and the Military Relocation Network.